Primary tabs
Ontrack Easy Recovery Home 11: how to recover data from hard disk (including overwritten files)
Hey guys, welcome to Softdroid Recovery! Let me continue reviewing best data recovery software for mobile and desktop platforms. Today you'll learn about main features of Kroll Ontrack Easy Recovery and - more importantly - how they really help to recover files deleted from a hard drive.
Kroll Ontrack EasyRecovery is considered to be a more advanced tool than BadCopy Pro or Recuva. Consequently EasyRecovery is not a freeware, but is undoubtedly one of the best apps for diagnosis and recovery of data from hard disk. Apart from that, EasyRecovery supports SSD / HDD, USB flash drives, CD / -DVD-ROM media.
Where to download Easy Recovery. Differences between Home and Professional versions
On developers' website www.krollontrack.com you can download the following versions of the Kroll Ontrack Software:
Ontrack® EasyRecovery 11 Enterprise
Ontrack® EasyRecovery™ Professional
Ontrack® EasyRecovery™ Home
Although all versions of Kroll Ontrack EasyRecovery are paid, each all the packages can be downloaded for thorough testing for free. Their functionality allows to scan your hard drive or other media with missing, deleted or overwritten files. You can also make sure that the file is found, then use Quick preview and make up your mind: to buy or not to buy. In any case, you can use other software for data recovery instead of a full functional version of the Kroll Ontrack EasyRecovery app.
The licensed version of Ontrack Easyrecovery Home 11 costs $ 79 and is probably the most appropriate version of the program for private use. So we advise to download a free trial version to test and further purchase a full version.
Download Ontrack Easyrecovery for Windows
What about Ontrack EasyRecovery Portable?
You can easily find a Portable version of EasyRecovery on software download websites. It is a good choice for users who don't want to install a whole package for HDD data recovery on a PC. Actually, that's a great feature because you significantly increase the chances to retrieve data from hard drive without data overwriting. However, bear in mind: Easyrecovery Portable is neither legal nor safe modification of Kroll Ontrack software. Consequently, if you decide to download Ontrack Easy Recovery Portable:
check your antivirus works well or
launch app under Sandboxie for the safe testing.
Easyrecovery Pro main features
Probably the main feature of EasyRecovery is advanced functionality. It combines most of the features of similar data recovery software we wrote about on Softdroid. Here they are:
Step by step recovery wizard with a user friendly interface
Cross-platform compatibility: Ontrack Easyrecovery Home runs on MAC and Windows based computers
Deep scan of a hard disk or another storage media, File tree view of content
Lost and deleted files search by matching specific criteria
A quick search engine that allows you to quickly build a list of files to be restored
Easy-to-understand Filemanager, an intuitive recovered files saving dialog
A secure data recovery function: EasyRecovery deliberately does not write recovered data to the disk containing deleted files
A wide list of media for recovered data saving - HDD / SSD, network or removable drives
Recovering deleted files from encrypted streams on a hard drive (feature supported by Windows NTFS file system)
Mail recovery function: deleted email-messages recovery, previewing messages before restoring them or saving to your HDD / SSD / removable drive.
In addition, Ontrack Easyrecovery Home 11 comes with a detailed documentation. It is an uncommon feature for such applications, and sometimes developers do not even bother to explain how to recover deleted files from hard disk using their "child". Which is why novice and non-technical users get confused have to turn to another product or data recovery specialist for big money. Luckily, Ontrack EasyRecovery Home lacks this disadvantage. Further in the tutorial, you will see how to recover overwritten files by yourself, quickly and reliably!
How to recover data from hard disk easily: getting started with EasyRecovery
Ontrack EasyRecovery Home, as well as other versions of the program, provides a very user-friendly 'step by step' recovery wizard, that hints how to recover data using this particular EasyRecovery version.
As I said, for testing purposes I use Ontrack EasyRecovery Home 11.5.0.1 wich is one of the most recent versions of the program nowadays. In next chapters I'll guide you how to recover data from hard drive using the app developed by Kroll.
Step 1. Select a source (media type) for Ontrack Easyrecovery scanning
As recovery media I will take a hard disk drive though this can also be:
a solid state hard drive (SSD) / HDD
a memory (sd) card or USB flash drive
an optical disk, cd/dvd
a multimedia / mobile device, phone on Android or iOS (for these purposes we'd recommend Dr Fone, see how to recover Android phone data)
RAID-system
So Choose the HDD option from a list.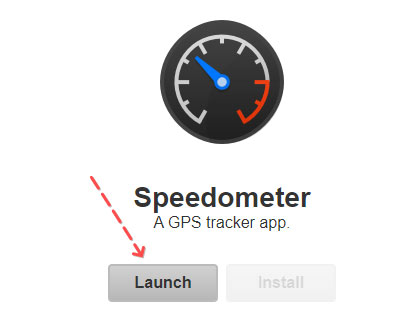 Next, in the Select Volume to Scan section one should specify an existing partition from which files were deleted. It makes sense not to complicate recovery process - just select the whole hard disk storage to scan. However, this choice slows down deleted files search. On the other hand, search for information on a flash drive or a fast SSD drive in Easyrecovery won't take long.
Step 2. Select scenario to recover data
Deleted File Recovery Scan – standard file recovery process, assuming data recovery from hard disk.
Formatted Media Recovery – recover a formatted flash or sd card.
Search Lost Volumes – search and recover deleted partitions on HDD.
Disk Diagnostics – drive diagnostics.
Disk Tools – various service tools for a hard disk drive.
Since in my case files have been deleted from a hard drive, without any hesitation I chose the Deleted File Recovery Scan option, which is responsible for locating deleted information in EasyRecovery Home. 
EasyRecovery provides additional options to:
Specify the file system format to recover data or search overwritten files.
Include a search by signatures (file signatures) - it helps if you use a raw-disk for recovering.
Quick search on a NTFS-formatted partition (it works quickly, but may skip some deleted files from hard drive during the search).
If you click on the Continue button, you will see a summary. Next, don't forget to check the following settings:
Media Type - HDD.
Recovery partition (Volume) - in fact, the whole hard disk area.
Recovery Scenario - the Deleted File Recovery option.
File system - FAT or NTFS.
Step 3. Searching for deleted files on a hard drive
After you click on the Next button, Ontrack Easyrecovery PRO will search for deleted data on hard drive. In the information window Easyrecovery displays:
the total time of data searching
the number of found files and folders
the number of partitions on a HDD
If you activate the Show log messages option, Easy Recovery application will show Scan log available to display each event during scanning. It helps to fix potential disk read errors. I wouldn't say it's a very useful thing, but in similar HDD recovery software such features are unavailable.
It is interesting to note that Easyrecovery makes it impossible to stop the process, you can just put the scan to pause suspending the process. Well, that's very kind of Easy Recovery!
Step 4. Recovered data saving process
The final step you should follow to recover files from hard drive is to save the data on a HDD. The window The deleted files scan has finished will appear after the searching process. Press OK and go to the next step of the wizard - Save your Files.
On the left pane of the tree you can navigate through the found files, folders and disk partitions. Don't expect EasyRecovery to display original names of files and directories; unfortunately, this is possible only in very rare cases. However, you can preview information before saving.
Note. To save time, you can apply bulk saving of the located data to a chosen directory for an after action review. To do this quickly, in a context menu select the command Save as... and specify an HDD partition to store the recovered data.
Summary. Step-by-step we tried to recover deleted files from hard drive using a Kroll Ontrack EasyRecovery (Home edition). As Jack Nicholson said,
"But i tried goddamnit at least I did that"
If you have any questions about Ontrack Easyrecovery Home 11 or how to recover data from hard drive, don't hesitate to ask me in comments. See you later, and hope it is the last time you've lost data.
Не нашли ответ на свой вопрос? Возможно, вы найдете решение проблемы на нашем канале в Youtube! Здесь мы собрали небольшие, но эффективные инструкции. Смотрите и подписывайтесь на наш youtube-канал!