Must-Have Android Apps from Arturo Mejia
My name is Arturo Mejia, I'm live in the Dominican Republic, Santo Domingo. I work for the national revenue office developing mobile apps and also, I work as an independent Android Developer consultant. I have been developing software for 5 years, and before getting in the mobile arena, I was a web developer. I have been focused  on Android for around 2 years.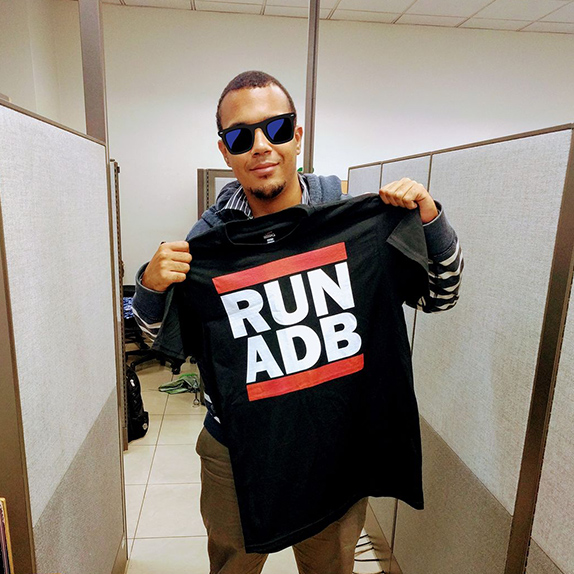 I spend most of my time developing Android apps and trying to becoming a better Android Developer. I'm very active in the Android community, I go to conferences  and sometimes I give talks, also I tweet a lot about interesting things related Android Development. if you want to know more about me this is my website.
What is the app you developed the most popular? How do you think, what the reason for that?
I believe is Cabañas RD is a tool for finding hotels or motels in the Dominican Republic, you can get info such as; prices, pictures, rating, directions and more. This app is one of the most popular once in the D.R with more than 10 thousand downloads on Google Play Store and 4.6 stars. For many times, it has been on top positions; furthermore, all its cloud services are fully backed by the Microsoft BizSpark startups program.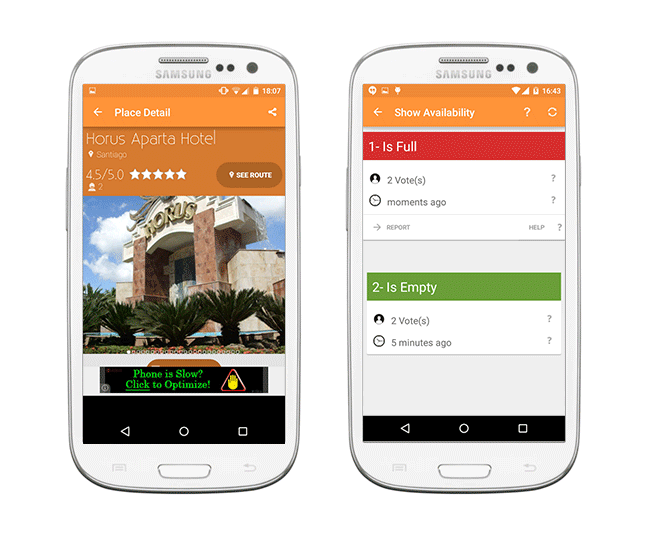 I believe one of the key points of its success was the apps really did clicks with people. It solved a common problem for many people in my country, finding motels around was a real pain in the neck, and the app made it really straightforward. Another important factor was that we made user experience and usability first class citizens in the app, we put a lot of effort in creating an A type class user experience, we followed the Material Design spec, and we focused on reducing our network fingerprints and supported offline since day one, because data is quite pricey in my country.
What is your current mobile phone? Is it the best choice for now or you dream about more powerful/suitable one?
I have two Android devices: a low-end (BLUE Advance 4.0 512 RAM 1.3 GHz Dual core) phone and Nexus 5X. I use both of them in my daily activities and the reason why I have two it's because I want to put myself on my user's shoes, I am aware that most of them they do not have the lastest and greatest devices, and this way I can empathize  with them and feel their pain when they are using my apps. This technic has broadened my mind and help me to take the right considerations for creating equal experiences for all user regardless of which devices they own. before using this phone, I wasn't aware of restrictions that my users are facing, that are a real game changer for how an app performs like CPU, RAM and Storage shortage.
I've been a fan of Google's phone since the first Nexus phone because they allow me to have the new Android OS as you as it gets out. For now, I feel comfortable with my Nexus 5x, but maybe at the end of the year, I'll buy a Pixel phone.
What apps do you use the most on your mobile device every day, and why?
I use Twitter and PocketCast  apps daily, because they help me to keep up to date with everything that is happening in the Android Community.
Top–5 of your favourite apps for Android which you'd recommend to install?
Twitter. It really gets me help to get up to date.  It has an awesome offline support. I enjoy the Night Mode option, and something that I really love about it, is that it persist the state of the feeds for instance If I was reading a particular tweet, and I leave the app when I get back it always keep me in the same position of the tweet feed.
PocketCast. I am a big fan of podcasts, they are convenient way to learn. I try to take advantage of every minute that I doing a mundane task like doing the dishes or driving. I use this app every day, beautiful material design and great offline support.
Pocket. I love to read blogs, and this app helps me to save the content for the right moment, I just provide a link and Pocket take care of the rest, even it saves the content for offline reading.
Vysor. Streams my screen's phone to my PC. Every time that I'm doing Android development I use Vysor, it really boosts my productivity. Something that I love is that it allows me to stream over Wi-Fi network.
Reddit. I follow closely the sub ready r/androiddev and from time to time when I want to un-bore myself  I see some pictures of kittens doing silly things.
Не нашли ответ на свой вопрос? Возможно, вы найдете решение проблемы на нашем канале в Youtube! Здесь мы собрали небольшие, но эффективные инструкции. Смотрите и подписывайтесь на наш youtube-канал!